The products produced by the new wallboard equipment have a wide range of raw materials and no regional limitations. It mainly uses sawdust, straw, rice husk and various crop straws, and is added with inorganic materials (such as talcum powder, construction waste, diatomaceous earth, fly ash, etc.) by special processing. The production cost is low, the investment is small, and the effect is quick. Now more and more use of the decoration design, the following questions about the new wallboard equipment, follow the decoration of the home network to see it!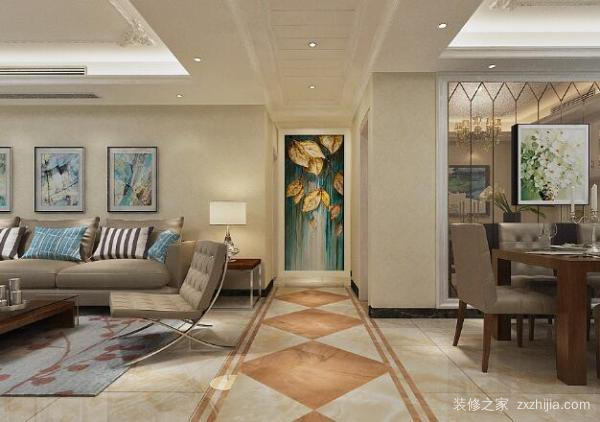 Characteristics
1. Lightweight earthquake resistance:
The mass per unit area is only 1/10 of that of red brick wall. It has good seismic performance. It can be used in both low-rise and high-rise buildings. It is more suitable for steel frame structure, instead of color steel plate, the performance is superior.
2. Quick and convenient construction: It adopts plate or combination installation, dry operation, and has excellent features such as nail, saw, planing, sticking and sticking.
3. Low comprehensive cost: The production of this product mainly uses agricultural and industrial waste, and the production cost is low. Due to the reduction of the beam-column foundation load, the construction period is short. Compared with the solid brick, the hollow brick reduces the construction cost by more than 20%.
4. Energy saving and environmental protection: The production process does not require high temperature and high pressure. The product is non-toxic, harmless, non-polluting and non-radioactive. It is a new environmentally friendly energy-saving building material.
5. Increase the use area: Under the same conditions of heat preservation and sound insulation, the plate is thinner and the same building, which can increase the use area by more than 10%.
6. Fireproof, waterproof, impact resistant, acid and alkali resistant, anti-aging and so on.
Application range editing of the product
Mainly used in building wall insulation (such as: reinforced concrete wall, ceramsite hollow block infill wall, concrete hollow block wall, clay porous brick wall, etc.) building roof insulation system, steel roofing insulation, floor insulation, storage insulation, The pavement foundation can be widely used in many fields, such as refrigerated trucks, square floors, airports, etc.
The production process of the wall board equipment is simple, the equipment is highly automated, the labor intensity is low, the assembly line operation, and the production process has no sound and no waste discharge. The wall board equipment has low energy consumption, does not require high temperature and high pressure, and uses the chemical reaction to release heat from its own department to meet the production process requirements.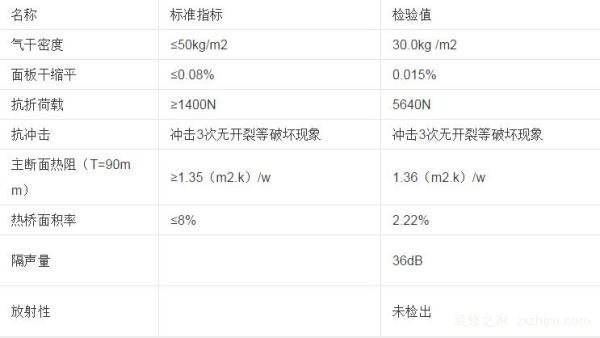 Economic benefit
1. Production cost (calculated by 90mm thick lightweight partition board)
(1), ordinary 3.25# Portland cement: 13 kg / m2, about 4 yuan / m2.
(2) Lightweight aggregate (slag, fly ash, etc.): about 3 yuan / m2.
(3), low carbon steel wire (Φ1.6-1.8mm): about 2 yuan / m2.
(4), water and electricity fee: about 0.5 yuan / m2.
(5) Production wage: about 2 yuan / m2.
(6) Depreciation of equipment: about 0.1 yuan / m2.
(7) Management, sales: about 2 yuan / m2.
Total cost: about 13.6 yuan / m2.
If you need to install, the installation fee is 13-15 yuan/m2 (including transportation, labor and auxiliary materials).
2, reference price (with 90mm thick lightweight partition board accounting)
(1), lightweight wall panel: 40-50 yuan / m2.
(2), engineering installation: 60-70 yuan / m2.
3. Benefit estimation
Annual sales of 50,000 square meters of lightweight wall panels, and profits and taxes of about 1.5 million yuan;
Annual sales of 100,000 square meters of lightweight wall panels, profits and taxes of about 3 million yuan;
The annual sales of light wall panels is 150,000 square meters, and the profits and taxes are about 4.5 million yuan.
Environmental benefits
1. Saving land resources, each square meter of wallboard is equivalent to 66 standard brick walls. Each use of 10,000 square meters of wallboard can save 1 mu of land.
2, coal-saving: 10,000 pieces of standard bricks with 0.62 tons of coal, the use of 10,000 square meters of slabs can save 40 tons of standard coal, while reducing air pollution.
3, profitable: use 10,000 square meters of strips, can use industrial ash slag 600 cubic meters.
4, improve construction efficiency, shorten the construction period: the use of slabs to build walls is five times the speed of brick walls.
5, reduce the building weight: the same area of ​​the wall panel weight is only one-third of the solid brick wall. Significant weight reduction can reduce the basic bearing capacity and reduce engineering cost.
6, increase the use of area: the use of partition wall panels can reduce the wall occupation area, each suite increases the use area of ​​about 10%.
7. The industrial ash and waste residue of the lightweight partition board is more than 40%, which is in line with the national industrial policy and enjoys preferential policies.
The above is the whole content of the new wallboard equipment brought by Xiaobian. I believe that after reading this article, the small masters have a basic understanding of the new wallboard equipment. If you want to know more about the decoration consultation, please click Enter the decorative process section.
The key products are lead containing stabilizers, which is produced in our lead salt factory, we also can supply tributyl citrate, dicumyl peroxide, diethyl sebacate, triphenyl phosphate and so on.

1. Product name:Dicumyl peroxide (DCP)
2. Applications:DCP, as an excellent organic peroxide, is mainly used as the crosslinking agents of PE, EVA resins; the vulcanizing agent of EPDM, natural rubber, nitrile rubber; the initiating agent of polymerization reaction; the curing agent of unsaturated polyester; and the conditioning agent in polypropylene melt index, etc. It is widely used in wires and cable, EPS, shoemaking, fire retardant paint and other industries.
3. Packing, storage, and transportation

(1) The internal packing of this product is PE plastic bags, and the net weight of each bag is 5 kg. The external packing is corrugated paper, and the net weight of each carton is 20 kg.
(2) The storage temperature: below 30 ℃.
(3) In the transportation, the exposure to strong sunlight and rain should be avoided;
(4) Protect it from heat, strong acid, and reducing agents in storage and transportation.


Rubber Chemicals,Plastics Chemicals,Chemical Rubber Additives,Plastic Additive
Gemhold (SJZ) Trading Co., Ltd. , https://www.gemhold.cn